732-515-4187
Drug And Alcohol Treatment At An Outpatient Program In Freehold
Everyone travels a particular trail to substance use recovery, and you should get treatments that take into account your unique experience. At The Counseling Center At Freehold, we present many outpatient programs to provide the therapy you are in need of for drug and alcohol use or mental health disorders. Within our Outpatient Program in Freehold, you'll have access to empowering group and individual therapy that allows you to maintain long-lasting sobriety while living your normal lifestyle.
Who Might Take Advantage Of Our Outpatient Program In Freehold?
Our Outpatient Program (OP) is an alcohol and drug use treatment program for Freehold area adults age 18 and older. This program provides addiction and mental health counseling for patients who require ongoing therapy but not 24-hour residential treatment. A great deal of our patients have finished residential detox or inpatient recovery and want extra assistance overcoming substance use.
If you reach out to The Counseling Center At Freehold to talk about your treatment, we will arrange a comprehensive assessment to understand your medical history and current substance use. Our licensed clinicians use this info to determine if OP treatment -- or an alternative treatment -- will help. We strive to offer individualized drug or alcohol use and mental health services specific to your circumstances and recovery objectives.
Live Your Life While Going To Substance Use Therapy
Dissimilar to inpatient detox and rehab facilities, The Counseling Center isn't designed for 24-hour residential support. Rather, you'll get therapy at set times during the day while still sleeping in your own bed. Outpatient treatment choices give you the chance to work and take care of family responsibilities while maintaining your recovery.
As part of our Outpatient Program for Freehold, we'll talk with you to design a personalized treatment plan. This strategy gives you the opportunity to understand the trauma and triggers that impact mental health and addiction. Keep in mind, your custom treatment plan might be updated as you proceed through the Outpatient Program.
Why Seek OP Treatment At The Counseling Center?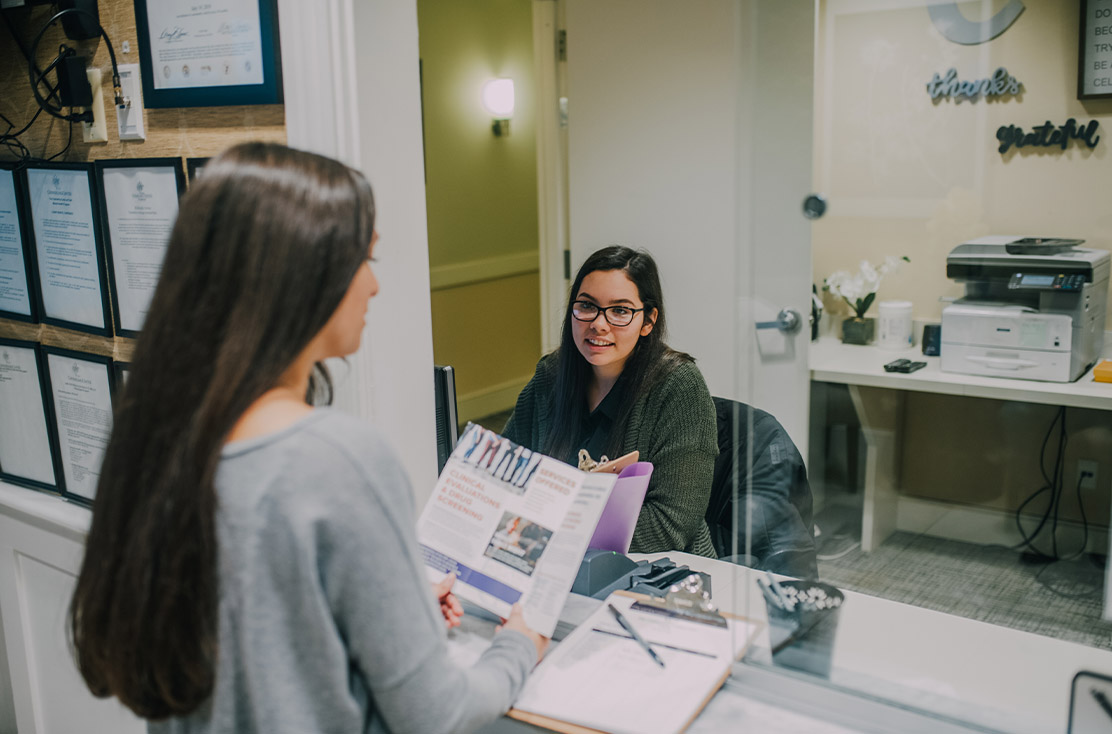 The therapies at The Counseling Center are intended to help you prevail over alcohol or drug use and treat the mental health disorders that may caused it. Directed by expert therapists, you'll be given the opportunity to:
Continue addiction treatment while residing at home
Work and take care of your family while getting help for yourself
Get support for both the physical and mental facets of substance use
Steer clear of relapse with consistent support sessions and Medical-assisted Treatment (MAT)
Build a strong community support group of peers and skilled therapists
Battle Addiction At Its Roots In Outpatient Therapy
Drug and alcohol use frequently stems from untreated mental health. To effectively treat drug and alcohol use, we have to address these co-occurring disorders. The Counseling Center employs evidence-based treatment to give you the best substance use support possible. Our Outpatient Program depends on group and individual therapy to give you the chance to enhance your mental health and overcome substance use|.
Our group therapy meetings are conducted by experienced clinicians and usually include 5-15 individuals. In this group setting, you'll:
Talk about the challenges of substance use disorder with peers
Gain an understanding of how to boost your mental health
Reflect on the stories of other individuals at the meetings
Create supportive relationships
Our OP in Freehold also consists of individual therapy. Meeting face-to-face with a therapist in a confidential environment lets you examine your personal challenges and find resolutions personalized to you with no the sense of being judged. Our therapists use validated methods to treat the mental health disorders and traumatic experiences that frequently prompt alcohol and drug use and help you cultivate ways for coping with life without substances.
Continue Your Recovery In The Outpatient Program At The Counseling Center At Freehold
When you or someone you care about seeks treatment for an alcohol or drug use disorder, help can be found now. Call us at 732-515-4187 or complete the form below. You'll get an immediate reply regardless of what time it is. The Counseling Center is standing by to serve you.