732-515-4187
Substance Use Counseling Services Near Cars Corner
The Counseling Center provides a range of substance use-focused counseling treatments to address both the physical and the mental aspect of addiction. The programs at our outpatient treatment center near Cars Corner make it more convenient to incorporate continued care with your daily life. You'll participate in therapy led by our highly skilled staff to improve your mental health and your ability to cope. And since no two patients are the same, we customize your therapy to fit your needs.
Experience Drug And Alcohol Therapy In Our Continuum Of Care
The Counseling Center is a single behavioral health facility in Praesum Healthcare's continuum of care. Praesum's mission since 2004 has been to supply people around Cars Corner with nurturing, individualized drug and alcohol treatment at authorized facilities. We believe our patients have a higher chance of conquering alcohol and drug use when we tailor treatment for your exact needs.
The Counseling Center does its part by offering addiction outpatient treatment in Cars Corner. Individuals frequently seek our assistance following detoxification and inpatient rehab for substance use. We employ a range of evidence-based techniques to treat the co-occurring disorders that factor into substance use and help you lead a more rewarding life. And unlike inpatient locations, you organize sessions around work and go home from The Counseling Center after your sessions are complete.
Find The Right Intensive Outpatient Program For You Near Cars Corner
The Counseling Center has differing outpatient programs that give you the chance to attain your recovery targets. Every program will give you a better understanding of substance dependencies and co-occurring disorders, boost your mental health, and avert relapse. Subsequent to a thorough behavioral and medical evaluation, our skilled personnel will help you figure out which choice is appropriate for you.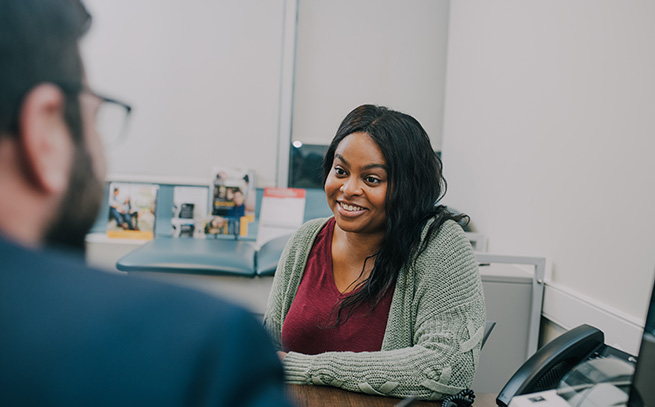 Intensive Outpatient Program
Our intensive outpatient program (IOP) in Cars Corner gives you the chance to incorporate addiction therapy with your normal daily commitments. We suggest this choice if you have finished an inpatient rehabilitation program and wish to keep building on what you learned there. In IOP, you attend at least three group therapy discussions and an individual session weekly.
Mental Health And Substance Use Outpatient Program
Our standard Outpatient Program at The Counseling Center employs a variety of therapy methods to address any existing mental health disorders and bolster your ongoing efforts in recovery. Most patients in this program attend shorter group therapy three times a week and have a customized plan for family and individual sessions.
Medication-Assisted Treatment
If cravings jeopardize your progress, the expert medical professionals at The Counseling Center could recommend Medication-assisted Treatment (MAT). Whenever appropriate we'll prescribe effective medication to help curb cravings and give you the chance to stay focused on recovery and moving forward without drugs or alcohol.
Outpatient Therapies Near Cars Corner
The Counseling Center makes it a priority to provide customized care at our outpatient treatment center. We administer various forms of counseling to assist you in facing all aspects of substance use and mental health.
Group Counseling: Meetings are led by an experienced therapist and include meetings of fewer than 15 patients who detail their background with addiction recovery and co-occurring disorders. Group therapy helps you get support and avoid feelings of loneliness and shame.
Individual Counseling: In counseling for individuals you work one-on-one with a licensed counselor in a private setting and discuss your own struggles without a fear of being judged.
Family Counseling: Sessions include your family members. A counselor will help your loved ones manage the challenge of addiction recovery, develop better communication methods, and resolve any trust issues.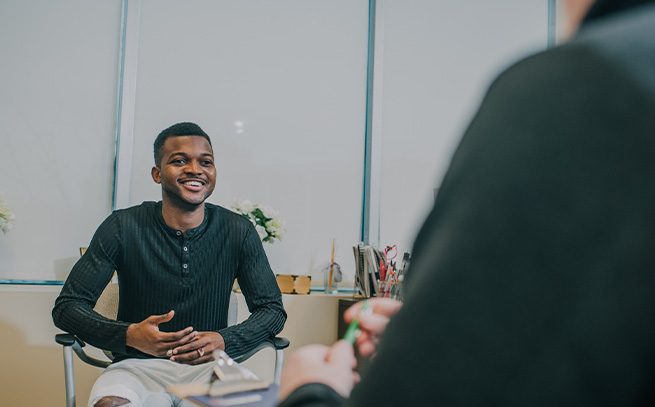 Move Forward Toward Sobriety With Professional Mental Health Treatment Near Cars Corner
At The Counseling Center, we understand the deep bond between mental health disorders and drug or alcohol dependency. Our professional therapists will help you pinpoint and treat the co-occurring disorders or past trauma that have prompted drug or alcohol use and continue to impede recovery. These may include:
Anxiety
Depression
Obsessive-compulsive behaviors
PTSD
Bipolar disorders
ADHD
Our skilled staff design care to your exact needs as an element of our customized care. They utilize a range of therapy techniques, including:
Cognitive behavioral therapy
Dialectical behavioral therapy
Trauma-informed therapy
Motivational interviewing
These different techniques will help you confront your mental health obstacles and cultivate the abilities you will require to overcome addiction. Along with treatment, our licensed psychologists are able to prescribe medication to treat certain disorders. We also provide life skills classes to help you deal with everyday life and create a happier, fulfilling life clear of drugs or alcohol.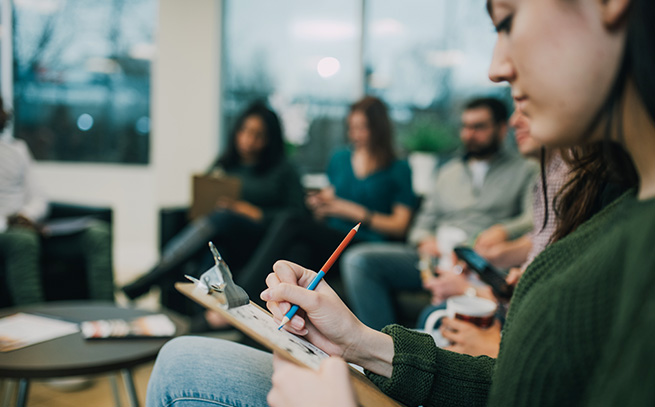 Need Outpatient Substance Use Treatment Near Cars Corner? Call Now!
If you or someone you care about needs ongoing support during addiction recovery, reach out to The Counseling Center at 732-515-4187 or submit the following form. We reply iquickly, 24/7. You can get help today.