732-515-4187
Medication-Assisted Treatment Near Freehold
Substance use treatment looks different for each individual. As a facet of our many treatment options, The Counseling Center supplies Medication-assisted treatment (MAT) for Freehold area individuals. This beneficial strategy helps numerous people manage the symptoms of drug or alcohol withdrawal and minimize cravings that urge them to resume their substance use. Under the guidance of our experienced clinicians, you could receive medication treatment to help you advance in your recovery and fulfill your sobriety goals.
How Can Medication-assisted Treatment Help?
Medication-assisted treatment involves FDA-approved medications to ease the symptoms and urges of substance addiction. We understand that cravings and symptoms of withdrawal are rough and make it difficult to deal with substance use.
We counteract your compulsions with prescription medicines like Vivitrol and Suboxone. Our credentialed medical professionals will work with you to determine your appropriate medication and the dose you need. When undergoing MAT in Freehold, we follow how you do with the medication to ensure you don't experience unpleasant side effects and you keep getting the treatment on schedule.
Medication-assisted treatment is most effective when combined with licensed therapy, peer support participation, and healthy sober practices. The Counseling Center near Freehold is pleased to offer this comprehensive level of support. We unite medical and mental health care to treat the "entire you" and battle alcohol and drug addiction on all fronts to provide a greater chance of recovery.
MAT With Suboxone And Vivitrol
The Counseling Center utilizes prescription medicines such as Suboxone and Vivitrol to avert cravings and relapse as you go through alcohol or drug use recovery. Here are a few reasons why we trust these prescriptions for MAT near Freehold.
Daily oral medication for opioid addiction
Obstructs brain receptors to stop cravings
Acceptable to utilize for longer durations under proper Medical care
Minimal risk of addiction
Injection administered monthly for addiction to opiates or alcohol
Inhibits the brain from enjoying the endorphins from alcohol or drug use
Suitable for long-term use under a doctor's guidance
Not addictive forming
Why We Provide MAT In Freehold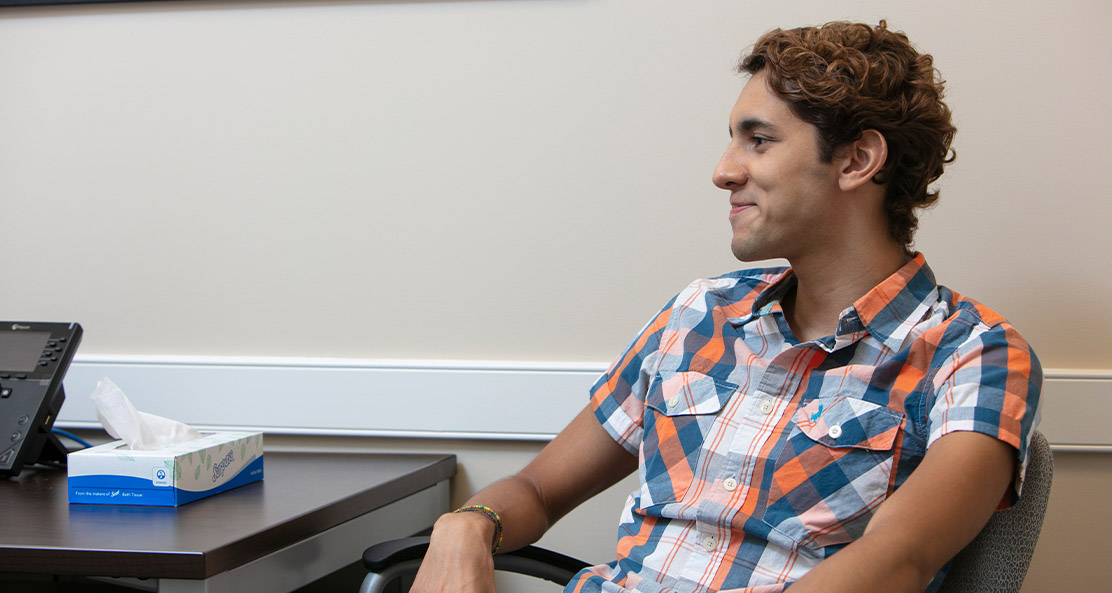 Offering Medication-assisted treatment near Freehold is one of the ways The Counseling Center puts an emphasis on patient-centric support. For many individuals, reducing cravings caused by addiction supplies them an added advantage in recovery, and we want to help you find solutions that lead to a lasting life outside substance use.
MAT offers a range of possible benefits for drug or alcohol recovery:
Eases symptoms of withdrawal
Stops cravings
Helps circumvent a relapse or overdose
Allows you to regain your focus on recovery
Gives an increased probability of enduring recovery
Offers a treatment option that easily incorporates into your daily routine
Who Is Eligible For Medication-assisted Treatment in Freehold?
As is the case with every treatment at The Counseling Center, we work directly with you to find methods that accommodate your exact circumstances. If you are already attending therapy, but the physical difficulties of substance use continue to hinder your advancement, we may discuss your potential for Medication-assisted treatment.
We'll assess your present state of addiction, physiological and mental status, and any existing co-occurring disorders. MAT is appropriate for individuals who
Are medically stable
Struggle with alcohol or opioid usage
Continue to suffer from severe cravings
Are open to receiving addiction therapy
If you qualify, we'll discuss your MAT objectives and incorporate that form of support into your individual plan.
Help Is Available Today For Alcohol Or Drug Use Disorders
Interested in getting medication-assisted treatment and mental health support within your addiction recovery? The Counseling Center Freehold is ready to help today. Dial 732-515-4187 or complete the form on this page, and we will reply promptly, 24-hours a day.