732-515-4187
Counseling Services For Addiction And Mental Health Near Howell Township
When you're looking for outpatient treatment for substance use and co-occurring conditions near Howell Township, turn to the trusted professionals at The Counseling Center. Our treatments follow a patient-first approach, so you can participate in important group and individual therapy sessions that fit your regular life and responsibilities. Our compassionate staff and personalized methods of treatment make The Counseling Center your preferred place for outpatient treatment, co-occurring mental health services, and other services for long-term sobriety.
The Counseling Center Is One Step Of Praesum's Continuum Of Care
Praesum Healthcare is proud to offer every level of treatment for substance use near Howell Township. Beginning in 2004, we have provided your community with services for detox, inpatient rehab, and outpatient therapies in our comfortable facilities. We believe that you get a better likelihood of recovery when you receive personalized treatment for your exact needs.
The Counseling Center does its part by offering addiction outpatient treatment in Howell Township. Individuals frequently seek our assistance following detoxification and inpatient rehab for substance use. We employ a range of evidence-based techniques to treat the co-occurring disorders that factor into substance use and help you lead a more rewarding life. And unlike inpatient locations, you organize sessions around work and go home from The Counseling Center after your sessions are complete.
Find The Ideal Intensive Outpatient Program Near Howell Township
Get the right treatment with our outpatient programs at The Counseling Center. Our carefully designed treatments offer you a greater understanding of substance use and associated disorders, build up your mental health, and make it easier for you to avoid relapse. We'll perform a full assessment so our empathetic clinicians can determine the best program for you.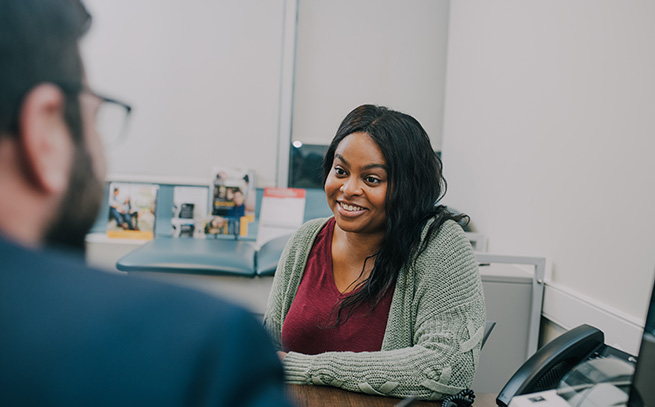 Intensive Outpatient Program
Get expert substance use therapy and still do your day-to-day responsibilities in our Intensive Outpatient Program (IOP) in Howell Township. If you've finished inpatient rehab and need to progress further in your therapy, this program is the next step. Your plan may have a minimum of three group therapy sessions and one individual therapy session.
Alcohol And Drug Use And Mental Health Outpatient Program
When you register for the standard Outpatient Programs (OP) at The Counseling Center, you'll get a variety of treatments to support your recovery that uncover any underlying mental health issues. Individuals in OP typically attend shorter group sessions three times per week. Any family or individual sessions can be organized to fit in your schedule.
Medication-Assisted Treatment
Medication-assisted treatment (MAT) uses medications to control withdrawal symptoms and cravings. If this kind of assistance is right for you, we can prescribe and help administer the standard doses. By mitigating cravings, you can focus on your recovery near Howell Township.
Outpatient Therapy near Howell Township
The Counseling Center can provide individualized treatment to meet your unique needs at our modern treatment center. Individual, group, and family sessions are used to address all triggers and traumas of drug and alcohol use, including related mental health disorders. In treatment, you'll get:
Group Therapy: Headed by trained therapists and limited to less than 15 patients. Individuals are given the opportunity to talk about their experiences of the substance recovery process. The intent is to give you support and help you need to handle any feelings of negativity and hopelessness.
Individual Therapy: Makes you talk one-on-one with a expert counselor. You are able to talk openly about your issues without the fear of being judged.
Family Counseling: Offers the chance to incorporate family members into your rehabilitation. Our experienced clinicians let families work on interpersonal relationships and boost communication skills while tackling the stress of substance recovery.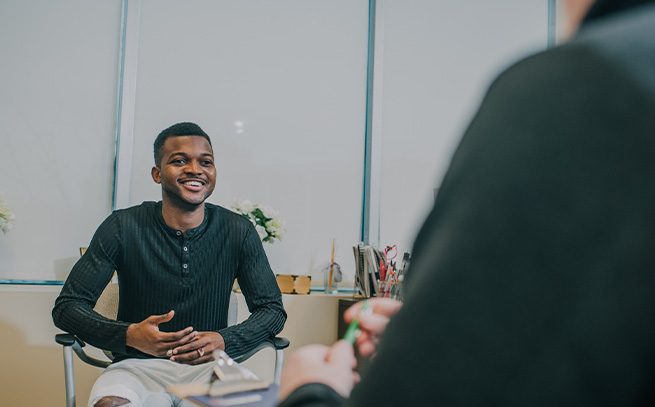 Move To A Healthier Life With Skilled Mental Health Treatment Near Howell Township
The Counseling Center understands the link between substance use and mental health. We help you pinpoint and work on the related disorders or trauma that may contribute to substance use and keeps you back from your recovery. We'll assist you with:
Anxiety
Depression
PTSD
ADHD
Obsessive-compulsive behaviors
Bipolar disorders
You can tackle mental health through several of The Counseling Center's therapies and treatments close to Howell Township:
Cognitive behavioral therapy
Dialectical behavioral therapy
Motivational interviewing
Trauma-informed therapy
To supplement therapy, The Counseling Center has skills classes. These sessions teach beneficial life skills, like interpersonal communication, coping methods, and anger management. Our psychologists can also prescribe and administer medication for mental conditions.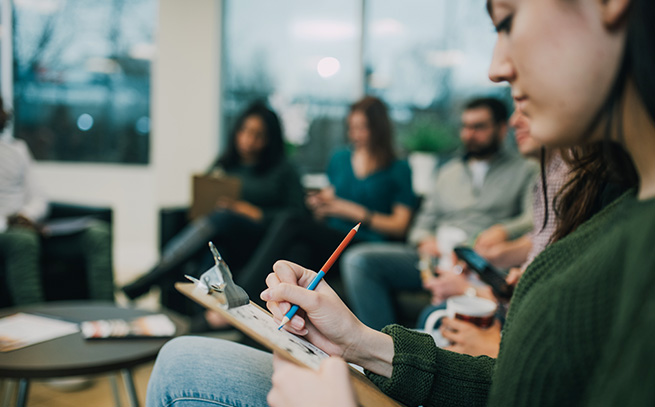 Want Outpatient Alcohol And Drug Use Treatment Near Howell Township? Call Today!
Are you searching for mental health support as you recover from substance addiction? Call The Counseling Center At Freehold at 732-515-4187 or complete the form below to find the services you need. Our support staff answers all requests immediately, regardless of the hour. We are waiting to help you.